High school and university students will have a chance to study the generation they belong to using open data.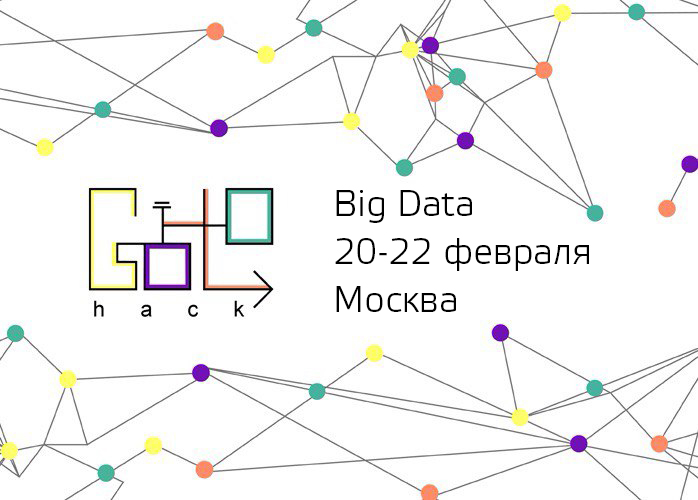 The GoTo Hack event devoted to the Big Data trending topic will take place in Moscow on February 20-22. Participants together with experts in big data analysis and sociologists will be able to study the generation they belong to, i.e. 15-18 years old users of the Vkontakte social network based on open data.
The event will be organized in cooperation with #tceh. Russian Venture Company (RVK) will act as the general partner. The list of partners includes Innopolis University, Vkontakte, Intel, Data-Centric Alliance, E-class, Microsoft, Mail.ru, Deloitte Anaytics Institute, National Research University Higher School of Economics etc.
Teamwork will be preceded by a series of educational workshops. After that, participants will be able to develop their own theories and check them in the course of the competition: How much time do their peers spend online? What are popular subcultures? What is the scope of interest? What is the structure of social links and information pathways? What are special features of interaction with other generations?
Sсreening of participants is based on the test available upon registration. Other important requirements include: ability to program at least in one language, basic knowledge of algorithms and data structures, knowledge of data bases.
Following the results of GoTo Hack, each team presents results to the каждая команда презентует результаты жюри judging panel. The best teams will receive awards from the event organizers. In addition to that, Innopolis University has announced its own nomination to mark the best participants.
Ivan Bibilov, Academic Program Manager at Yandex, Head of the Programming Section at GoTo: "Data analysis is one of the most interesting areas of Mathematics and Programming. Today it is available to school children and students thanks to the growth of computing power and a large massive of open information. In the framework of GoTo Hack, students and school children will learn about data analysis tools, suggest and check theories regarding their generation. Considering the fact that they actually belong to this generation, we are sure they will be able to develop theories in the most effective way".
Qiang Qu, Head of Data Science and Information Systems Lab at Innopolis University said: "According to the McKinsey & Company report, Russia has the 4th most data analytic talents in the world, which definitely shows the potential of Russia in developing Data Science. Many universities, companies in the world are good places for studying and researching Big Data. Inopolis University that offers a high-quality and world-class education is among them".
Registration for participants and attendees is now open!
Learn more at http://goto.msk.ru/hackathon/