The Summer School on Sailfish OS organized by the Open Mobile Platform company at Innopolis University was officially closed on July 30. Participants of the school have presented a range of interesting projects, including a robot programming application for schoolchildren.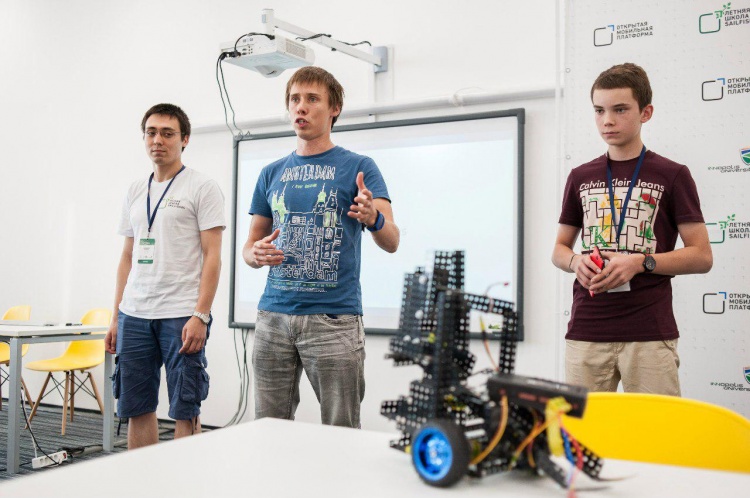 During the four-day training, participants of the Summer Schools learned basic theory and practice related to Sailfish OS platform development. The practical part included a hackathon, where participants had 24 hours to design their own mobile application.
Applications for gadgets created during the event ranged from facilities for entertainment to everyday helpers:
FriendlyARM портis project related to the on-board adaptation of Sailfish OS for developers;
My First Program is a set of tools for interaction between smartphones and programmable robotics constructions like TRICK and Lego NXT;
Battery Stats is a utility for battery power monitoring;
GEO-location share is an application that enables location data exchange between devices;
Guitar Tuner is a facility for tuning a guitar;
Crypto Fish is a password-based file encryption app;
(НЕ) Яндекс.Электрички is a real-time commuter train timetable based on Yandex data;
Погода is an app providing weather forecasts subject to location;
Killer is a role playing game;
AppCleaner helps to remove unnecessary data and uninstall applications;
WatchFox is an app for encryption of user's home section;
CryptoContainer is a secure file storage;
Timelapse is an application for time-lapse photo and video surveying.
The jury evaluated projects according to the following criteria: relevance, technical complexity, quality and completeness. My First Program was recognized as the most up-to-the-minute project. According to the jury, it will be quite in-demand in education. The application was developed by three software engineers, including Alexander Kolotov, the leading specialist in STEM programs at the Project-Oriented Academic Competitions Office of Innopolis University.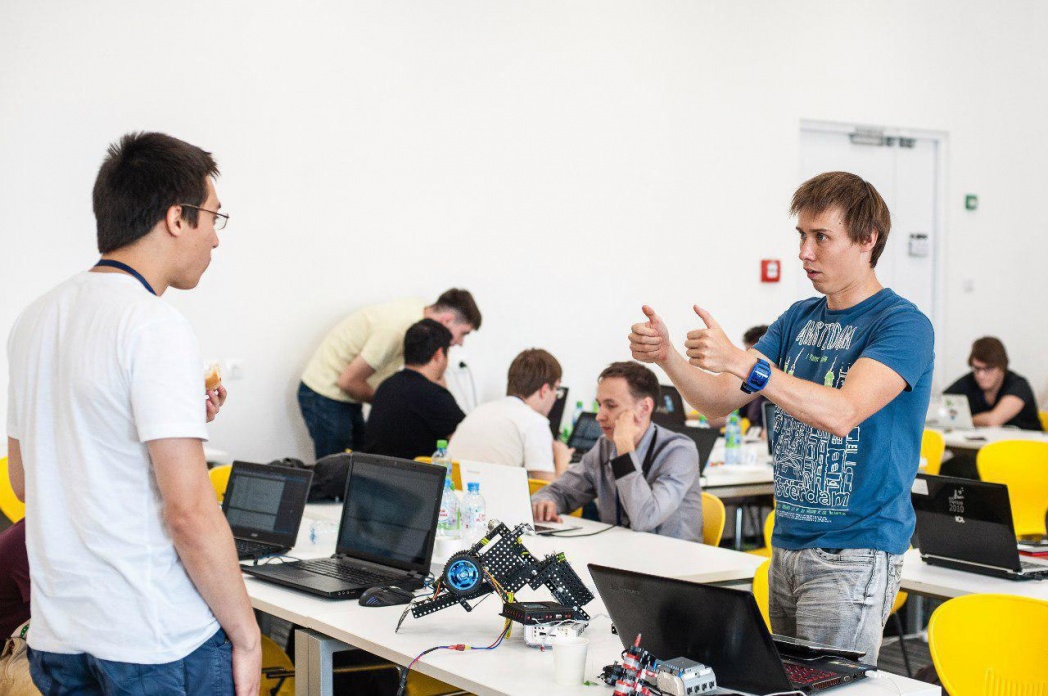 "The project is designed to study the options of controlling devices based on the TRICK robotic platform designed in Russia. In case of mass distribution of Sailfish OS devices, it is planned that schoolchildren of 1-6 forms will learn the basics of robotic programming", noticed Alexander.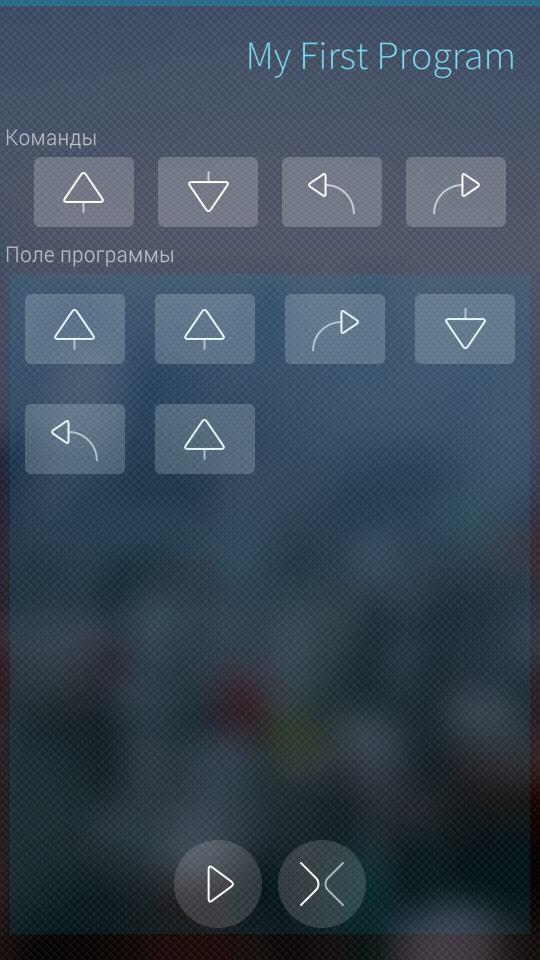 The authors have implemented a simple graphical programming environment to create unsophisticated programs for this platform. Within 24 hours given to all participants of the Summer School for project development, team members of My First Program have designed an application that forwards a command to the robot controller.
The project authors assure that children using the application will not need any special knowledge. The application will allow schoolchildren to learn and acquire necessary skills for their further development in the field of programming.
According to Alexander Kolotov, LEGO offers similar applications for iOS and Android systems but for Sailfish OS this solution is brand new: "During the Summer School, we have realized that in case of further project development it is possible to design a programming environment for devices based on Sailfish OS. Besides, we have outlined approaches and ways to implement the solution, and strengthened ties with developers of the TRICK platform", noticed the project author.
Today the developers are looking for motivated students of Innopolis University to assist in promotion of My First Program. To finalize the project, a team of 5-7 people will need a year to enable further development of the application, create teaching materials, test the program using a pilot group, provide promotion and support. Later on, the application will be available for children interested in programming of robots. My First Program will help them to improve skills necessary for development of mobile applications.
Kirill Chuvilin, Developer and Community Manager at the Open Mobile Platform company: "We have already organized similar events (trainings and hackathon) in Saint Petersburg, but of a smaller scale. Therefore, the Summer School at Innopolis University has outpaced in the number of ideas and implemented projects. Sailfish OS is a developer-friendly and easily modified platform. At least these two factors are enough to make it worth to be noticed. In addition, the platform implements a full-fledged Linux on mobile devices.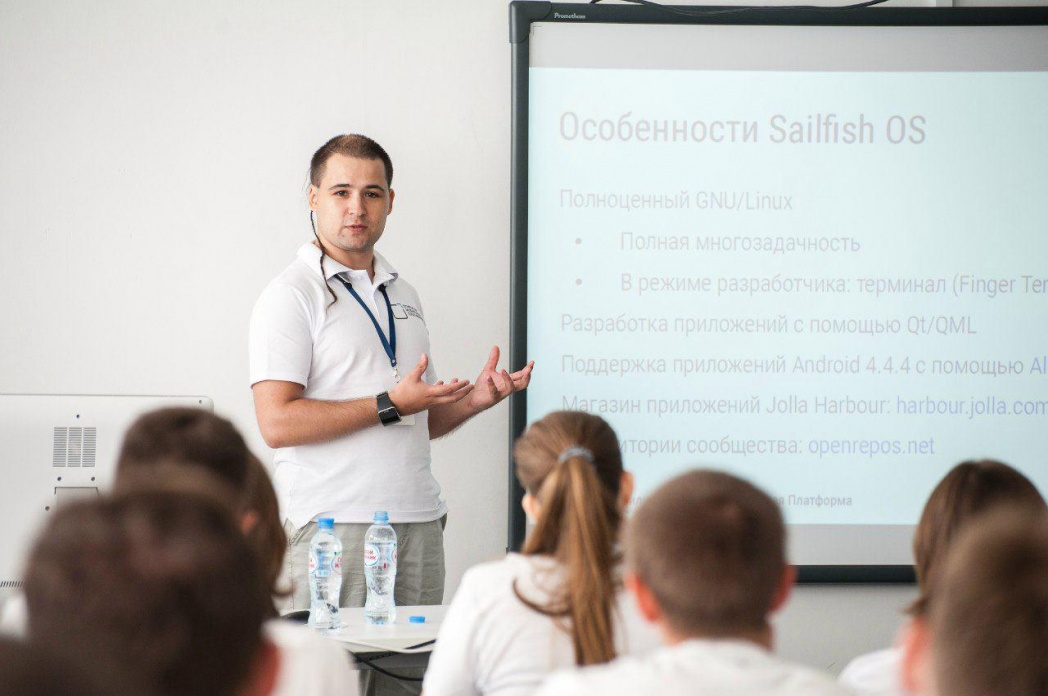 As for other applications presented at the Summer School on Sailfish OS, (NOT) Yandex.Train and CryptoContainer turned out to be the most in-demand apps, while Timelapse, Guitar Tuner and (NOT) Yandex.Train were referred to as the most complete and ready-for-use projects. Organizers of the Summer School expect that the applications will soon appear on Jolla Harbour and openrepos.net. According to the total number of scores, the AppCleaner project was ranked the top application.