The Russian IT University accepted 6 students from 2 higher education institutions of Russia and Spain.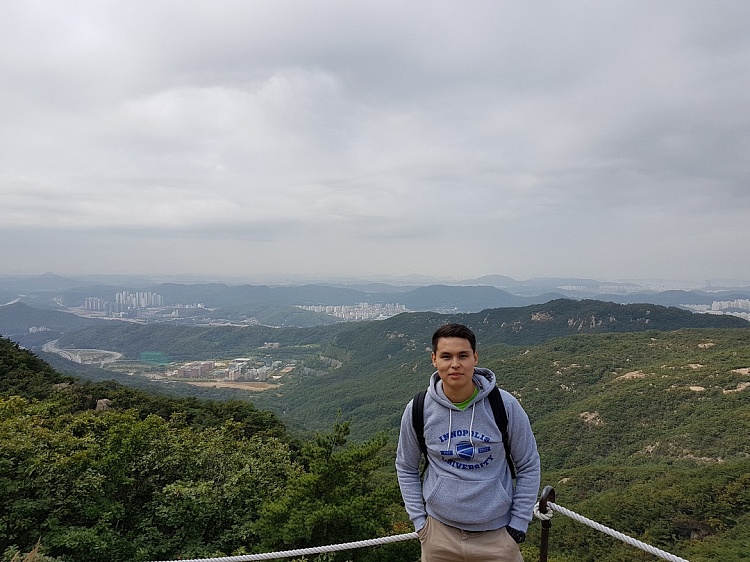 In the framework of the academic exchange program, Innopolis University students went to Spain, Italy, Singapore, South Korea, Turkey and Austria for the autumn semester. 4-year Bachelor's degree student Mikhail Berdyshev passed the selection process and became the only participated in exchange under the Erasmus+ program. He went to Middle East Technical University in Ankara, an academic partner of Innopolis University.
"Participants of this program get financial support that covers transportation and a monthly allowance, — told Sergey Karapetyan, Acting Director for International and Academic Cooperation at Innopolis University. — In future this kind of financial support will help to stimulate the flow of participants in the exchange program, that is why we will extend our involvement in Erasmus+".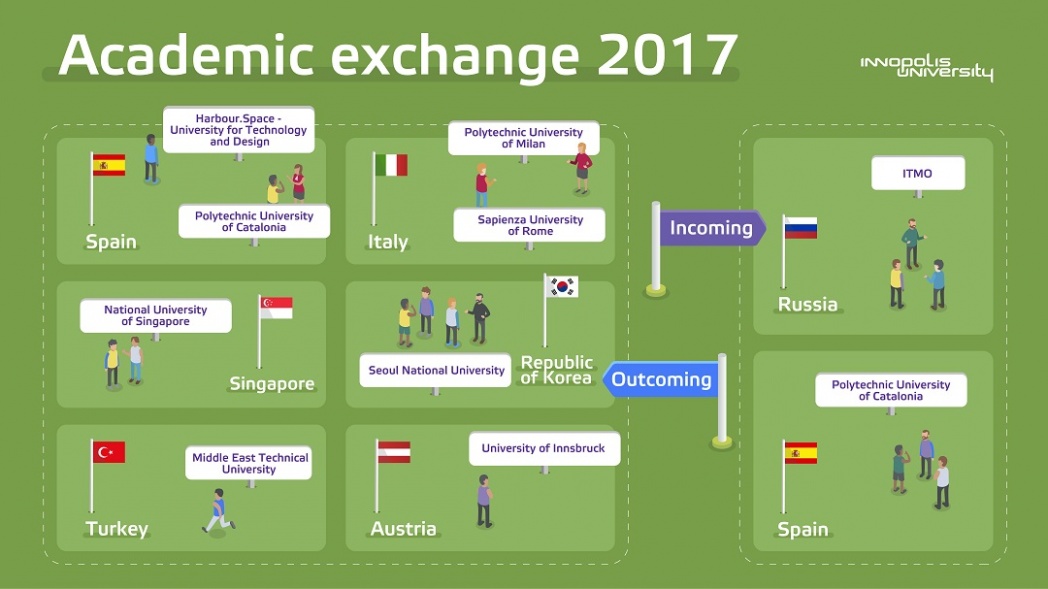 Innopolis University welcomed 6 exchange students, in particular, three students of
Polytechnic University of Catalonia
, and three students of Saint Petersburg National Research University of Information Technology, Mechanics and Optics (ITMO). Victor Massauge Respall, an exchange student from Spain, will stay in the Russian IT University for the whole academic year.
"I got interested in Innopolis University at a meeting in my home university about the available exchange programs. I have learned that it is a new ambitious project, a technological city with professors from all over the world. I believe that being a part of this project is prestigious. I love to live next to the university, just 2 minutes walking throw the skyway. Innopolis University makes your life easier to dedicate most of your time to studies or develop your own projects. Now the university is still growing because it is so brand new but I am sure that it will become a top university in a few years", — told Victor Massauge Respall.
Sergey Karapetyan noticed that the number of students involved in the academic exchange program has doubled in 2017: "We started the academic exchange in 2016. Back then, 6 students of Innopolis University went to 4 partner universities in Spain and Korea. In our turn, we accepted 2 students of ITMO and KAIST".