Marcos Pinotti – a prominent scientist, Associate Professor of the Federal University of Minas Gerais (Brazil), Advisor for the Brazilian President Office in the Assistive Technology Area gave an open lecture in Kazan by invitation of Innopolis University on February, 10th.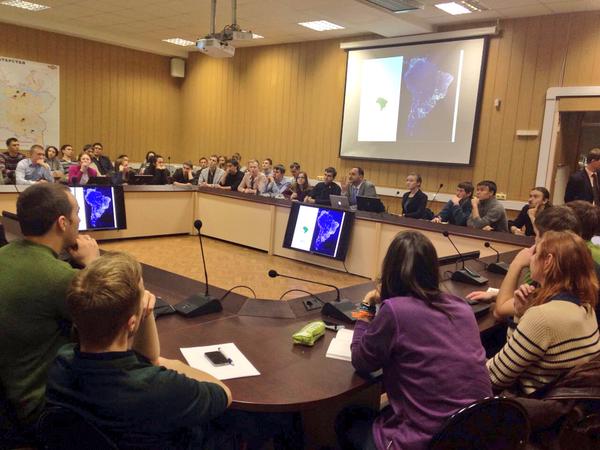 The event gathered around 50 people at Kazan National Research Technical University named after Tupolev. Professor spoke about innovative scientific domain that uses technologies, ideas and elements of which are borrowed from the wildlife. Marcos Pinotti gave some examples of practical utilization of biomimetics' products, and showed how such technologies make life of people with disabilities easier. He put an emphasis on application of principles existing and functioning in nature to industrial design and modern engineering devices. He also shared his view on the future of biomimetics.
After the lecture, Brazilian scientist communicated with Russian specialists and students, and answered their questions.