Dr. Joseph Alexander Brown, Innopolis University Assistant Professor, journeyed to Tainan, Taiwan, last week (August 31 to September 2) to attend the IEEE Conference on Computational Intelligence and Games.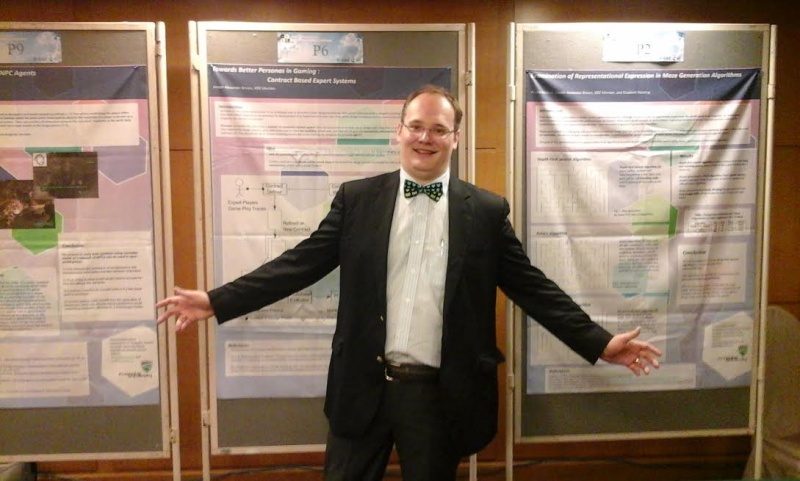 The IEEE Conference on Computational Intelligence and Games is the premier annual event for researchers applying computational and artificial intelligence techniques to games. The domain of the conference includes all sorts of CI/AI applied to all sorts of games, including board games, video games and mathematical games.
This year the conference welcomed researchers from 31 countries to discuss findings on the use of Computational Intelligence in digital games, serious games, and mathematical game theory. Three papers where presented by Dr. Brown: Towards Better Personas in Gaming: Contract Based Expert Systems, Systems for Player Reputation with NPC Agents (with Innopolis professor Dr. Qu), and Examination of Representational Expression in Maze Generation Algorithms (with recent Innopolis Master's graduate Alena Kozlova). Dr. Brown in reference to these publications said: "The conference put Innopolis University on the map internationally as a developer of novel ideas for digital games. Our students are of a quality to have international recognition of their work, Alena Kozlova demonstrates that, this is her first publication and it is at one of the leading conferences in Computational Intelligence and Games".