Students of Innopolis University developed an algorithm based on machine learning and analysis of anonymised data set predicting the need of potential customers in credit facilities and bank guarantees with 92% accuracy.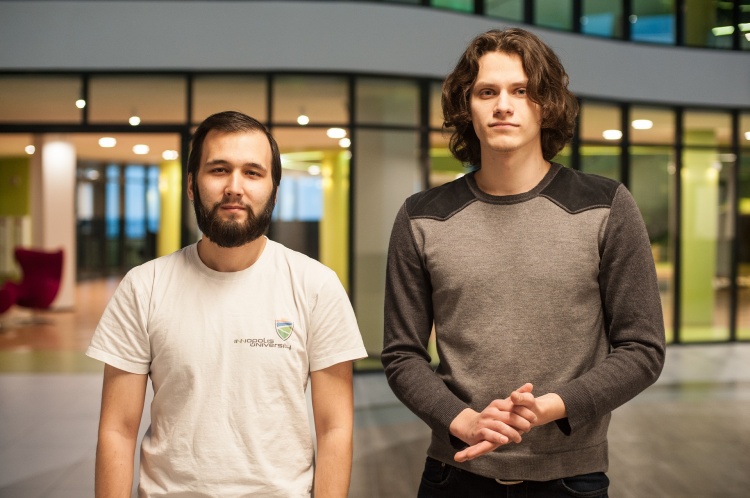 Analysis of big data and machine learning will allow bankers to improve client service for legal entities, improve products according to requirements of customers and anticipate their needs during the next stages of business development.
This solution was offered by students of Innopolis University at the hackathon devoted to artificial intelligence in the financial sector and was immediately applied on the microfinance market of Saint Petersburg together with a Russian company Rassvet-Capital.
"We did not have any information about the hackathon cases in advance. When the list of tasks was announced the project for Rassvet-Capital seemed an interesting and challenging task", - said Emil Magerramov, a Master's degree student of Innopolis University.
Rassvet-Capital provided anonymised data of its customers necessary for the project: region, authorized capital, return on sales, net profit/loss and scope of activities. These attributes and variables served as the main "food" for the algorithm created by the team of the IT University.
"We have chosen gradient boosting to make predictive models which is one of the most popular and effective machine learning algorithms", — explained the student.
According to the team members, the choice was inspired by high accuracy of the algorithm in comparison to existing analogues. Gradient boosting builds models in a stage-wise fashion to minimize errors of the previous model. This process keeps going until the error is completely reduced.
In addition, developers have added new parameters. For each region, students assigned the following features: population, gross regional product and its dynamics over the past year. "These parameters are very important for forecasting", — said Anton Dobrenkiy, a student of the Russian IT University.
"Data analysis is often based on intuition. We wondered what would happen if we add the region, and how it would affect the general result. We assigned another parameter – the population – and it occurred that introduction of new data has improved forecasting properties of our model", - said one of the project authors.
It takes about a minute to make analysis and get results. The program has a console interface which requires certain skills and training of bank officers before they can use the product. According to developers, the program can be improved with a user-friendly interface which initially was not among the hackathon tasks.
"As a result, the rate of successful prediction for the first and the second variable reached 84% and 92%. Our solution will help Rassvet-Capital to understand what financial products are in-demand among their customers, decide how to reallocate resources, increase productivity and thus profit of the company", commented Emil Magerramov.