Two-day marathon will bring together the most active high-technology representatives, creative and startup communities of the Volga Federal District.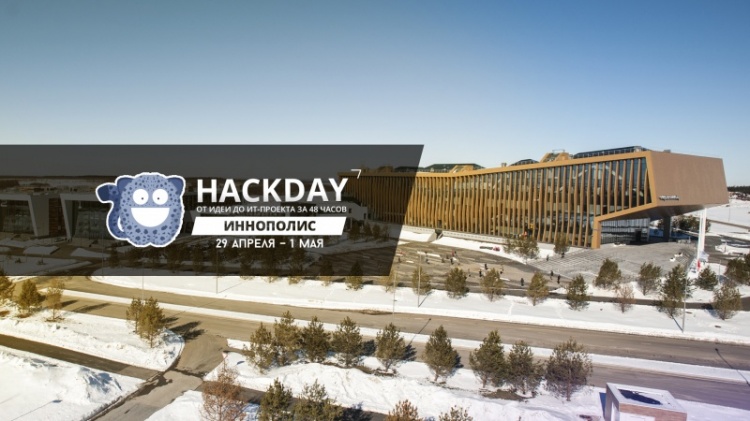 From April 29 till May 1, Innopolis will host the HackDay #42 for the first time. More than one hundred experts in different areas will work together in teams and launch their own "hardware" and software projects in 48 hours. During the final part of the event, the teams will present their projects to experts, investors, and mass media.
A specific feature of the event is that participants have only 48 hours to present the prototype of their project to the jury, starting from sharing of ideas and team building. Participants will get the 24-hour access to the platform, high-quality catering and accommodation services during the whole event. The work is expected to keep running even at night.
Programmers, electronics engineers, software engineers, designers, web-designers and market experts, scientists and experts in other areas willing to launch their projects are welcome to take part in the HackDay.
The competition will include four nominations:
"Startup" i.e. a project, considered promising in terms of scaling and monetizing, that was designed by a team formed prior to HackDay. The best project in this nomination will be chosen by experts of the Internet Initiatives Development Fund who will proceed working on it.
"Technologies" i.e. a highly complicated project in terms of technology developed in 48 hours
"Hack" i.e. a simple and effective IT solution that can change the usual course of life
"Hardware" i.e. a unique project developed in 48 hours that implies effective application of hardware and software components and has a market potential
The key feature of HackDay is that its participants are not limited with topics of their projects and can suggest any ideas at the competition. The main rule of the event is that participants shall deliver a properly functioning project within 48 hours. It can be a web or a mobile application, projects related to the Internet of Things, robots or some interesting and useful tools.
"So far, participants from Kazan, Moscow, Samara, Saint Petersburg, Voronezh, Naberezhnye Chelny, Innopolis, and Tomsk have already been registered at the hackathon to be held at Innopolis University. We will be delighted to welcome talented programmers at the two-days marathon and we are sure that teams will develop really interesting products," - said Elena Maksimenko, Director for Public Relations of Innopolis University.
Registration is open until April 28: http://hackday.ru/hackday-42