On May 19-20, Innopolis University will welcome developers willing to design working prototypes of technologies for processing ERS data in the field of machine learning and photographic survey. Deadline for applications is May 18.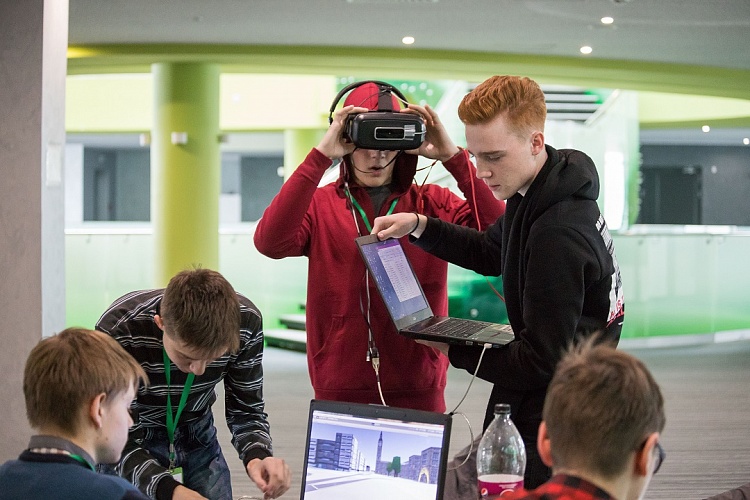 Participants will choose one of 6 competition areas for their project:
Agriculture: forecasting of cropping capacity and monitoring condition of crops;
Monitoring of protected zones: pipelines and power lines — search of violations and prevention of accidents;
Oil production: modeling of oil fields;
Navigation and maps: use of machine learning to identify the locations of new site developments, identification of the type of the road marking surface;
City and urban environment: functional zoning and identification of the boundaries of residential areas and land plots;
Photogrammetric data processing: processing of raw space images or aerial photographs, including final products such as elevation models, terrain models, vector 3D city models, and orthophotos.
The authors of the best creative project will receive 200 000 rubles from Exact Farming. Also, a special award worth 100 000 rubles is available. Also at the end of the competition the most promising teams will be offered cooperation with Innopolis University.
Registration link https://hack.gismart.ru/. Applications are accepted from teams of 3-5 people and individual developers.
The first "Card Reading" hackathon was held at Innopolis University on March 3-4. In total, over 100 participants from Moscow, Saint Petersburg, Sevastopol, Perm, Kazan, Chelyabinsk, Yekaterinburg, Orenburg, Naberezhnye Chelny, Chistopol and Innopolis divided into teams and had two days to develop solutions for agriculture, urban development, land survey, archeology and entertainment.