The hackathon will be held on March 3—4 at Innopolis University. Employees of the IT University are creating a 4D cloud platform for promotion of geoinformation products and services. Deadline for applications is March 2.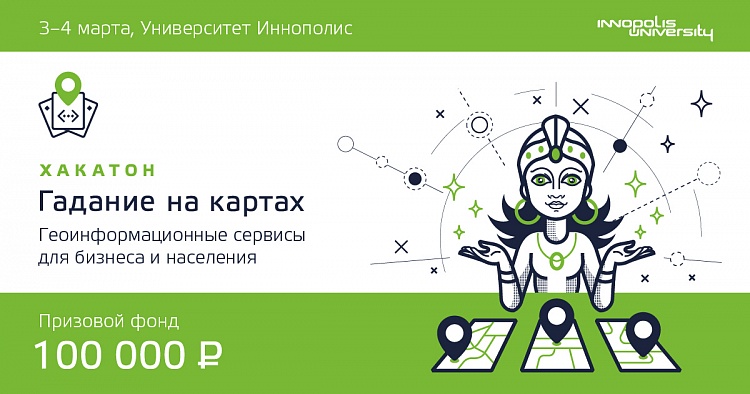 Participants of the hackathon will develop projects in 5 areas:

Geomarketing — estimation of the attractiveness of areas;
Urban Analytics — development of the urban environment;
Navigation and maps — solutions for logistics, entertainment and tourism;
Monitoring and coordination of activities in emergency situations;
Processing of remote sensing based on machine learning technologies.
The hackathon will be administered by representatives of the leading developers of geoinformation services in Russia: SCANEX, Geoscan, Racurs, Roscartography, Skoltech. Subject matter experts and faculty members of Innopolis University in artificial intelligence, machine learning, geomarketing, and remote sensing will make reports at the event.
The jury will evaluate each project in terms of its novelty, importance for the market and feasibility. The hackathon winner will receive 100 000 Rub. Based on the voting results, the jury will offer one team an opportunity to cooperate with Innopolis University, in particular:
Employment in the Centre for Geoinformation Systems;
Integration of a private project in the 4D geoinformation platform.
Teams and individual participants are invited to take part in the hackathon. Please follow the link to register:
https://hack.gismart.ru/