In the framework of the Russian Conference "Blockchain New Oil of Russia", the Russian IT University made a cooperation agreement with Vnesheconombank. In addition, the bank representatives had also agreed to collaborate with Vitalik Buterin, Founder of Ethereum, AkBars Bank and Kazan IT Park.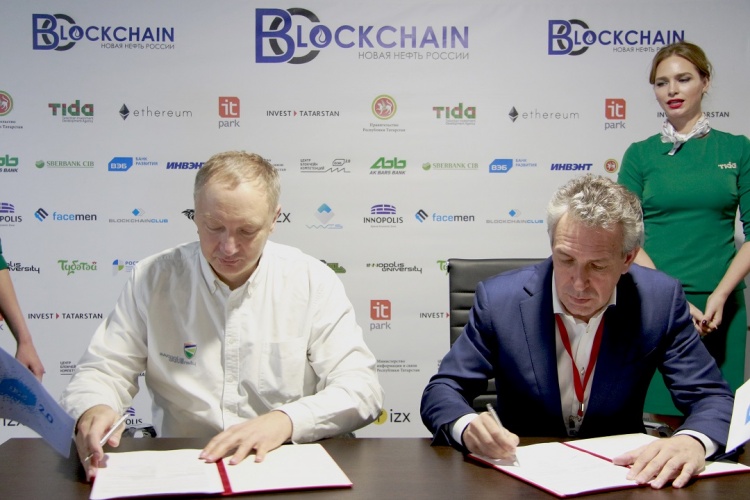 As part of cooperation, Innopolis University and Vnesheconombank will start building an effective talent pool in the field of financial technology — blockchain, financial data. The parties have agreed on mutual expert support, advanced training of bank officers in IT and financial technologies, organization of joint events and development of cross-industrial pilot projects based on distributed ledgers. Besides, the parties will work on development and implementation of educational programs in the field of financial technologies based on the bank's Blockchain Competencies Centre.
Blockchain is one of the most talked about and rapidly developing financial technologies. Our University keeps up with the modern IT trends and the industry's need for high-qualified professionals and scientific research. It is important for us that our new industrial partner is both promoting financial technologies and keeps following other perspective IT trends. I am sure that our experts and their colleagues at Vnesheconombank will make a significant contribution to the Russian digital economy," commented Alexander Tormasov.
"We are happy that we have combined the efforts of the IT Park and Innopolis University to develop blockchain training programmes. Day by day, this technology is getting more popular. However, the industry is short of blockchain experts. As a leading development institution, Vnesheconombank contributes to the high-technology sphere by supporting innovative projects and implementing respective training programmes. In compliance with the agreements signed today, we and our partners intend to organize joint conferences, educational events, hackathons and other competitive selection events to choose blockchain-based project solutions, in particular, for distributed ledger-based projects," Gorkov pointed out.