Schoolchildren who gained the maximum scores at the regional stage took additional training in the Russian IT University.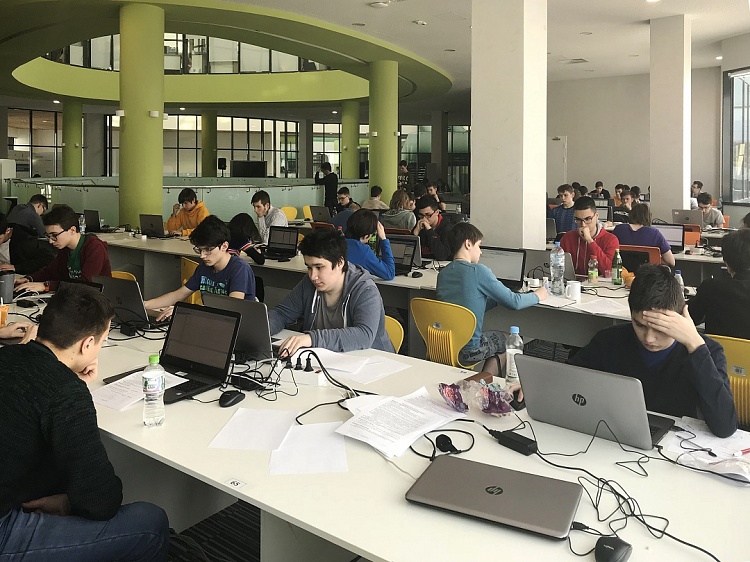 Three young people from Kazan solved all tasks and gained the maximum score — 800 points, thus making it into the list of 18 best schoolchildren out of 3,000 people simultaneously involved in the regional stage in all parts of the country. Innopolis University provided a platform for over 127 students of 8—11 forms.
Rating at the regional stages influences the passing score for the final stage of the Russian Olympiad on Informatics and ICT 2017/2018 that will take place on April 1-7 in Ulyanovsk. Last year the final stage of the Olympiad was held at Innopolis University.
Dinar Gumirov, Head of Subject-Oriented Programs: "We've been hosting the regional stage of the Russian Olympiad for Schoolchildren on our servers third year in a raw. In addition, Innopolis University has been training schoolchildren from the Republic of Tatarstan to the regional and the final stage of the Olympiad since 2014. Last year schoolchildren from Tatarstan joined the list of top-4 regions according to the number of certificates of honour at the final stage of the competition. This year, schoolchildren from Tatarstan have shown good results at the regional stage. Now we have to wait until we officially receive passing scores for the final stage".
Along with the above mentioned Olympiad, Innopolis Lyceum in cooperation with Innopolis University hosted the final stage of the Republican Olympiad on Informatics 2017/2018 for schoolchildren of 7-8 forms. According to Dinar Gumirov, at this stage Innopolis University's experts select the most talented participants and contribute to their development in informatics so that these young people could take part in large-scale competitions.