The project of Master's degree students of the IT University will help to minimize human risks during dangerous works, reduce time and cost of the electric line laying.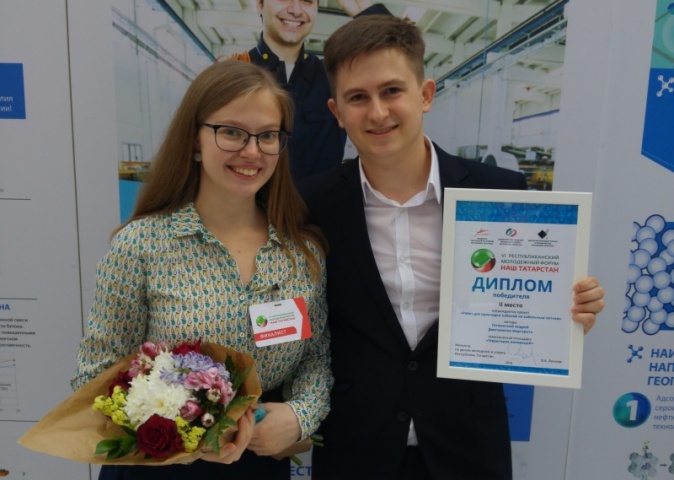 "The majority of buildings are equipped with cable trays. So far, cables have been laid manually which is an expensive, time-consuming and dangerous procedure. We designed a robot which layscable 8 times faster than an installation crew. Besides, it allows to make the price of cable laying lower than on the market due to a small production cost", - described the project details Andrey Getmansky, a Master's degree student of Innopolis University.
The project of Innopolis University was submitted at the distance round of the "Territory of Innovations". In total, it was submitted 135 works from the region, including 23 projects that came to the final round. According to results of the competition, the cable-laying robot designed by Andrey Getmansky and Margarita Dmitrienko, Master's degree students of Innopolis University, took the second place in its category.
The students of the IT University noticed that their main goal was to create a simple and a low-cost device. For this reason, the young researchers developed a non-motor-operated kinematics scheme that consists of two electromechanical nippers moving along the rim of the cable tray.
For the sixth year in a row, the Young Generation Forum "Our Tatarstan" has been the main local platform supporting student projects in 10 key areas. The "Territory" section covers the issues starting from safety and sports up to architecture, innovations and entrepreneurship. Young enthusiasts taking part in the Forum present and defend their projects, find like-minded individuals for implementation of ideas and developments and have a chance to gain support from the community and government.