Students and graduates of Innopolis University who took part in the competition developed a Telegram bot to help customers choose items, collect funds and make joint purchases.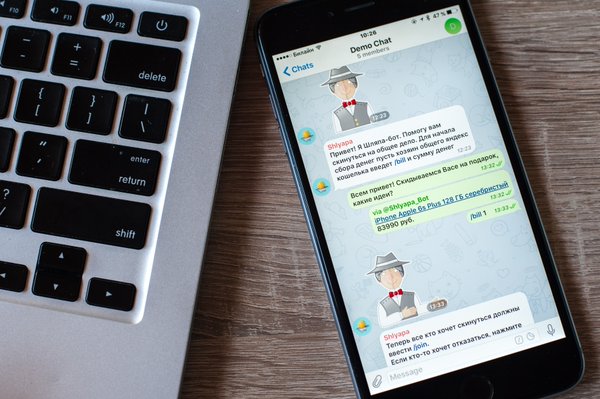 Last weekend Yandex.Money held the hackathon "Battle of Robots" in Moscow. Participants of the event were challenged with a tricky task to design a bot for any popular messenger or a social network which will help users to deal with their payment tasks. Teams of coders from all parts of Russia had 24 hours to develop a concept and create a working prototype of the bot. In total, over 40 projects were presented to the jury.
The so-called "bots" for messengers like Telegram have been like a magic wand for quite a long time providing information about weather conditions, foreign exchange rates and latest events in the field of science and technology. Every day thousands of enthusiastic coders develop new auxiliary tools to make human life easier and expand the horizon of opportunities available for such software programs.
"Bots are a novelty for a wide audience. Meanwhile, they tend to attract even more interest. For this reason, we have decided to organize a battle of the best robots that will be designed by the hackathon participants", – said Dmitry Kruglov, IT-Director at Yandex.Money, the hosting company.
The team of Innopolis University consisting of two graduates, Yury Chernushenko and Vasily Artemyev, together with Master's degree students Petr Reznikov and Aleksandr Fazliev presented to the judges a robot named Shlyapa Bot for the Telegram messenger. The project framework included solution of several major problems: selection of goods, raising of funds and joint purchases for a group of users. The project authors shared details about current challenges related to application of different tools for selection of goods, monitoring of the general budget status and control over expenses. A user-friendly graphical menu provides a quick and easy access to the whole functionality of the bot: select the product in question, collect funds by integrating them in one wallet and make a quick payment. Ekaterina Grishina, Master's degree student of Innopolis University developed the logo and special stickers for the bot along with the presentation on the product, thus providing a great support to the team.
"As part of the competition we have designed a Telegram bot named @Shlyapa_Bot for making joint purchases. It allows users to select necessary items on Yandex.Market and pay for them using Yandex.Money without having to leave the messenger. The bot was developed using the Golang programming language which enables fast upload of information about goods and displays it online. I would like to mention that the project turned out to be rather extensive, approximately 1,500 lines of code", – told Yury Chernushenko, graduate of Innopolis University.
According to the competition results, the bot designed by the team of Innopolis University won in the "Most High-Tech Bot" nomination and joined a short-list in the "Most Intelligent Bot" nomination.