The platform for 5G was officially presented by Rustam Minnikhanov, President of the Republic of Tatarstan, Mikhail Oseevsky, President of Rostelecom, and Aiden Wu, CEO of Huawei Russia. Networks of 5 generation will allow to test video streaming in 4k format, live broadcast with 360° cameras using VR headset, and virtual football.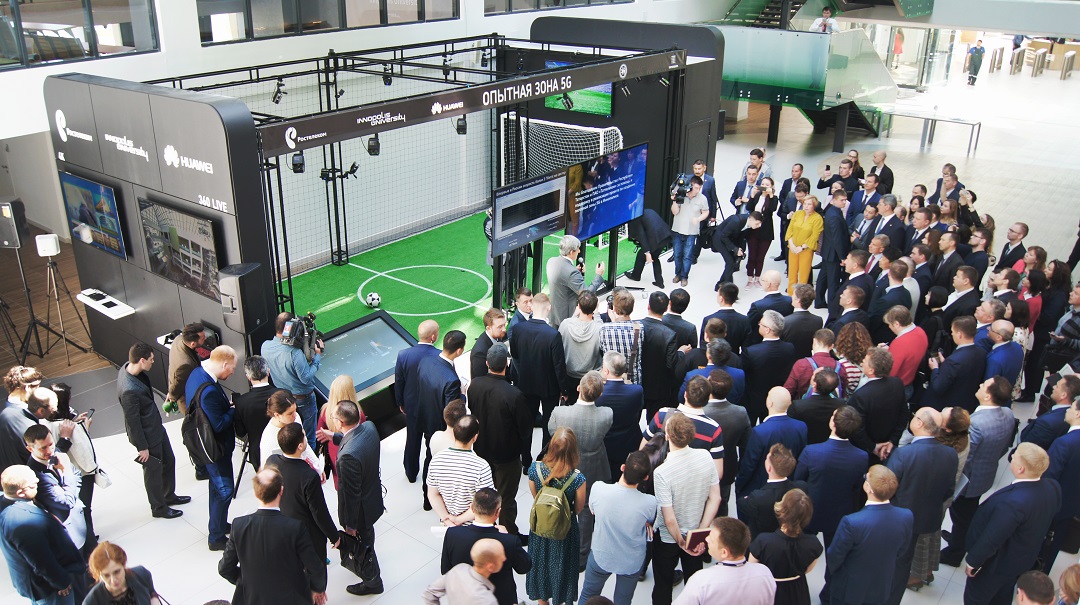 The test area was equipped with broadband wireless access devices designed by Huawei that include 5G components (Massive MIMO). The Massive MIMO technology is a fundamental part of the 5G networks allowing a 4-5 times increase of the cell throughput in comparison to LTE networks. At the official ceremony, it was demonstrated the data transfer rate of 2 GB/s, throughput, and super low data deference.

Rustam Minnikhanov, President of the Republic of Tatarstan: "It is getting clear that intelligent systems can hardly function without this capacity. I am sure that together with our partners we will accumulate a database that can be implemented in the whole country."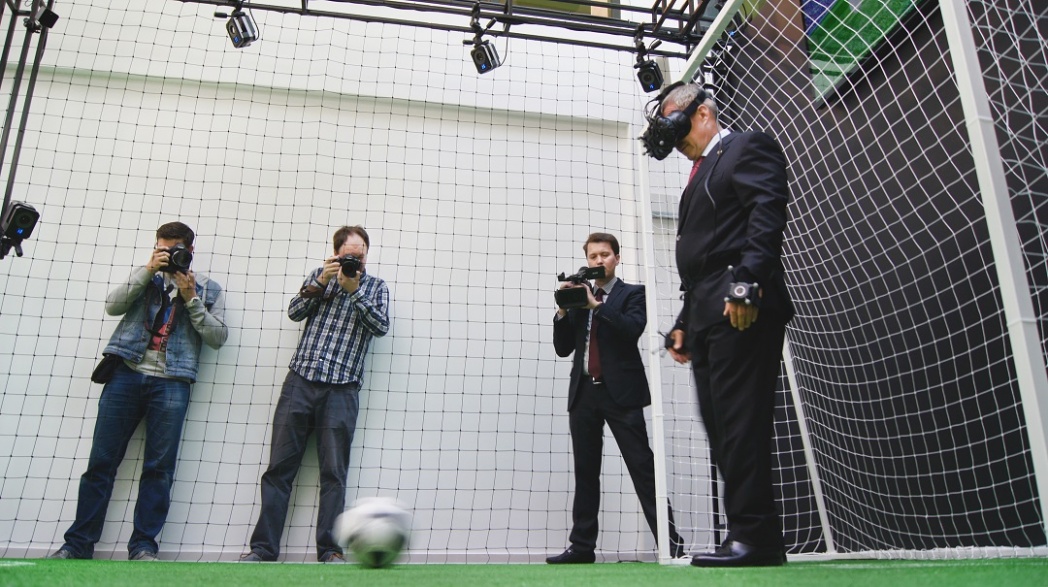 The test area for the 5G communication network covering the territory of Innopolis University and Innopolis Special Economic Zone is designed to study the market of in-demand services in the 5G networks, demonstrate business opportunities and find effective business solutions. Practical use of 5G equipment was demonstrated by means of video streaming through a VR-headset with 4K 360° camera and virtual football using a 5G network. Meanwhile, the virtual football platform demonstrates the importance of minimum response time in a 5G network.
"This event is a logical continuation and a practical implementation of the Protocol on construction of a trial area for the 5G network in the Republic of Tatarstan, signed almost a year ago (in May 2017) by the Ministry of Informatization and Communications of Tatarstan, Rostelecom and Tattelecom under guidance of Rustam Minnikhanov, President of the Republic of Tatarstan, — said Mikhail Oseevsky, President of Rostelecom. — We have fulfilled our obligations. The purpose of the trial platform in Innopolis is to demonstrate the practical use of 5G".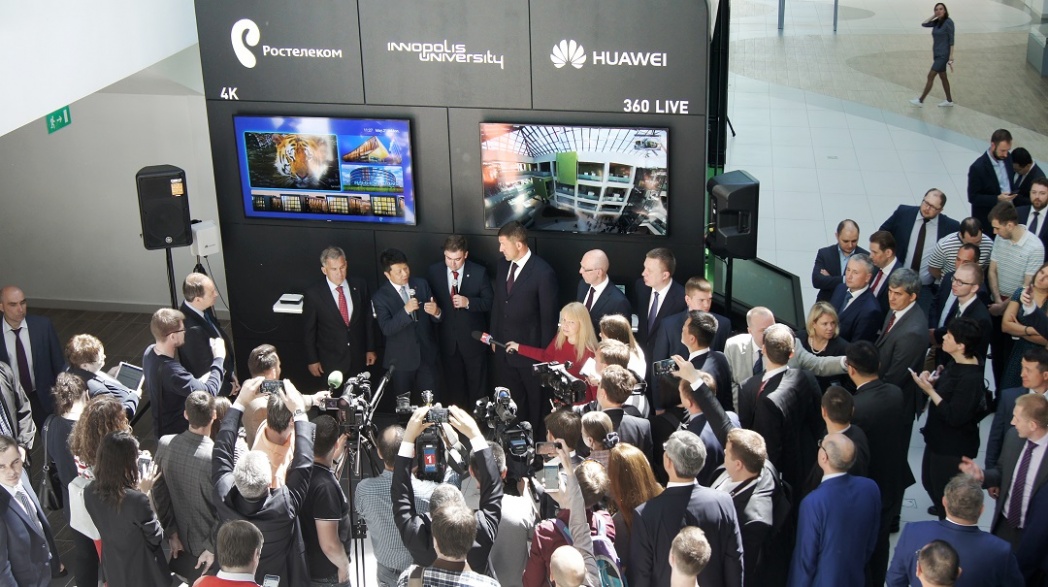 "The 5G technology will serve as a background for the formation of new business models and a widespread digitalization of industries. At this stage a certain standard may be developed in case of cooperation between the companies. That is why we are pleased to be a part of the project approaching the deployment and commercialization of 5G technology and explore its capacity together with our partners", said Aiden Wu, CEO of Huawei Russia.
Rasheed Hussain, Associate Professor at Innopolis University is sure that the 5G technology will have a positive impact on many areas, in particular, intelligent and autonomous vehicles, Internet of things (IoT) and other elements of the intelligent infrastructure: "The emergence of 5G will positively affect many application areas such as smart cars, autonomous cars, internet of things (IoT) and other smart infrastructures. Furthermore, 5G is also going to complement the critical communication where transmission delay should be minimum. For example, in case of self-driving (autonomous) cars, the real-time communication among cars and infrastructure is essential and in no way, should suffer from communication delays. Therefore, with the very reduced transmission delay, such problems can easily be solved through 5G. However, there is a still a lot of room for research in security and privacy aspects of the 5G networking", noticed the researcher.