Representative of Dublin Institute of Technology, Program Director of Konstantin Khabensky's art residence Arthab and Head of Student Support and Development of the Russian IT University shared their experience as part of the workshop.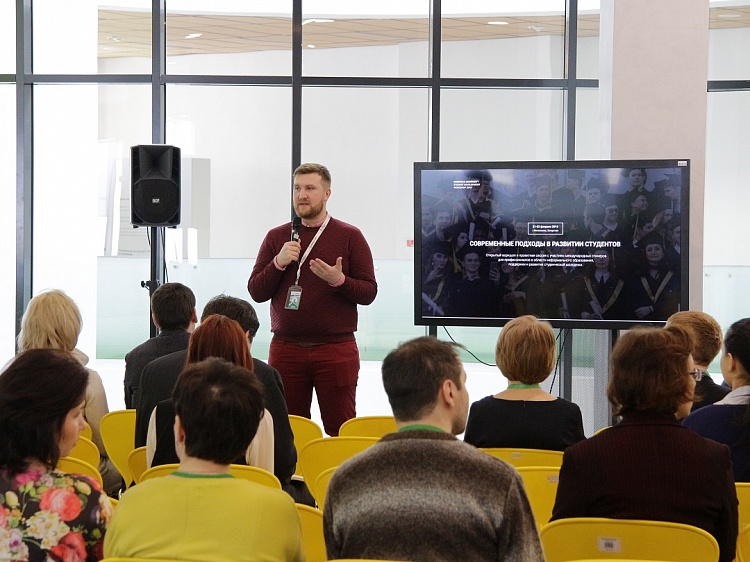 The event was visited by representatives of the leading higher education institutions of Tatarstan and neighboring regions — Kazan National Research Technological University, Kazan Federal University, Kazan National Research Technical University named after A.N. Tupolev - KAI, Bashkir State University, Ufa State Aviation Technical University, Kazan Innovative University named after V.G.Timiryasov — and members of Children and Youth Affairs Committee of Kazan Executive Board, Recursia charity fund and Youth Diplomacy Academy. The workshop was phased in two steps — speakers' session and practical session based on design thinking.
Anna Feldman, Program Director at Konstantin Khabensky's art residence Arthab, expert on youth affairs and extra-curricular activities at the university level told about principles and approaches to informal education. Participants of the session discussed with the expert the problems they face at work.
Brian Gormley, Head of Campus Life at Dublin Institute of Technology (DIT) shared the experience of the Irish university in student affairs. He outlined the structure of the Department of Student Development and described the transition from student services to the development-based approach. The Head of Campus Life at DIT also explained the importance of psychological support, international cooperation, academic exchange programs and career guidance.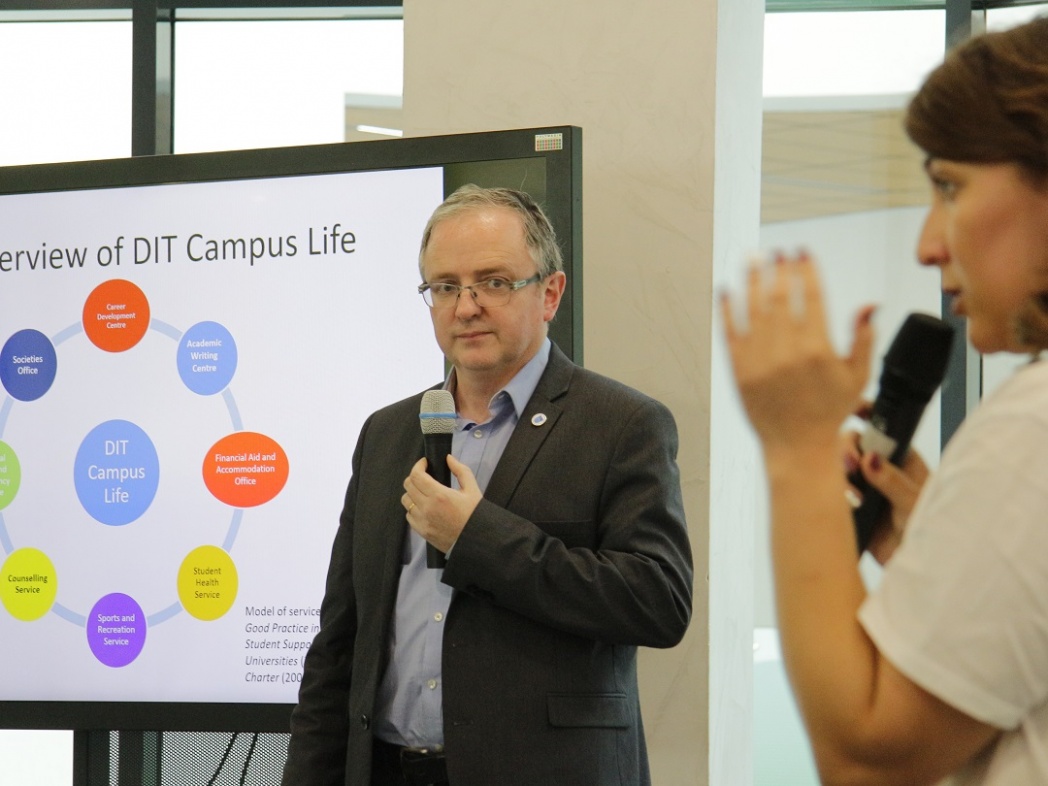 Yury Dyuster, Head of Student Support and Development at Innopolis University, told how student clubs can help to complex personal development of students. In addition, Andrey Blakunov, Mentor of Student Clubs and Communities at Innopolis University, shared his experience related to student volunteer projects in Coventry University.
"Innopolis University is engaging the local administration in student development and uses informal education approaches based on successful practices of foreign universities in this area. We have organized this workshop together with the Office of Student Support and Development to exchange experience with our colleagues from other Russian educational institutions, — explained Sergey Karapetyan, Acting Director for International and Academic Cooperation at Innopolis University. — We appreciate the support of Brian Gormley, our colleague from the Dublin Institute of Technology who told about international practices of student development. Brian's participation was possible due to a joint Erasmus+ grant aimed at the development of academic mobility between our universities".