Last weekend "IT forces" of Innopolis University landed on the shore of the Klyazma river to participate in Territoria Smyslov (Territory of Meanings) - Russian Education Forum for Young People.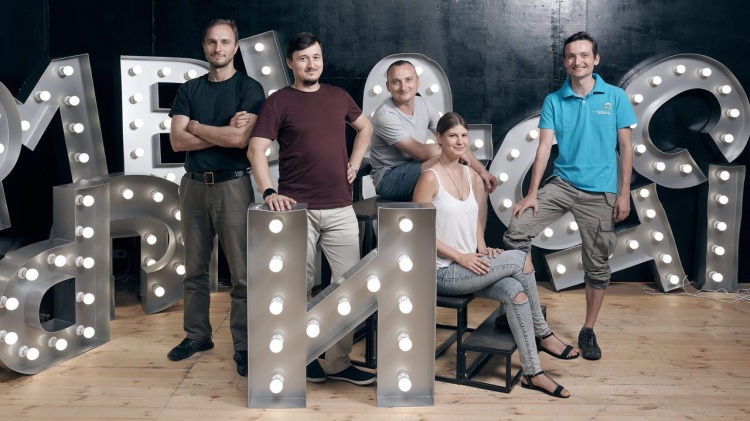 Employees of the University told young professionals about the IT education trends and ran selections for admission to Innopolis University located in the youngest Russian city.
Alexander Tormasov, Rector of the University, addressed to participants of the Forum with a speech covering issues of current trends in IT education and explained why it is important to introduce industrial internships in the educational program illustrating a special approach of Innopolis University: "Innopolis University derives benefits of offline education. In particular, we provide off-the-job training, active interaction with faculty members and mentors from industry, and a state-recognized degree. Besides, we have added multiple advantages of online education i.e. relevance, flexibility and expanded geography. This approach helps us to guarantee more efficient training of in-demand IT professionals who are sought after by representatives of the Russian industry.
Together with the University leadership, the Forum was attended by a team of recruiters of the young University. Thus, Vasiliy Artemev, lead instructor of the MSIT-SE Program of Innopolis University outlined the pros and cons of working in a company and pursuing a Master's degree from a developer's point of view. Denis Stolyarov, Director for Professional Orientation Programs of Innopolis University made a presentation with detailed review of modern technologies in IT education based on example of Innopolis University.
What is more, employees of the University organized selections among the Forum participants who were ready to take the test and check their IT skills. Only 7 out of 25 selections participants have successfully passed on to the next stage. 4 young people form Yekaterinburg, Vladimir, Krasnoyarsk and Moscow have passed interviews in English with the faculty member of the University. They will receive grants covering their studies at Innopolis University. Marat Valiev, Chief Analyst of the Education Analysis Office of Innopolis University, Larisa Safina, Junior Research Fellow at the Software Design, Models and Architectures Lab and Andrey Kulin, Head of Marketing at Innopolis University took part in organization of selections along with Denis Stolyarov and Vasiliy Artemev.